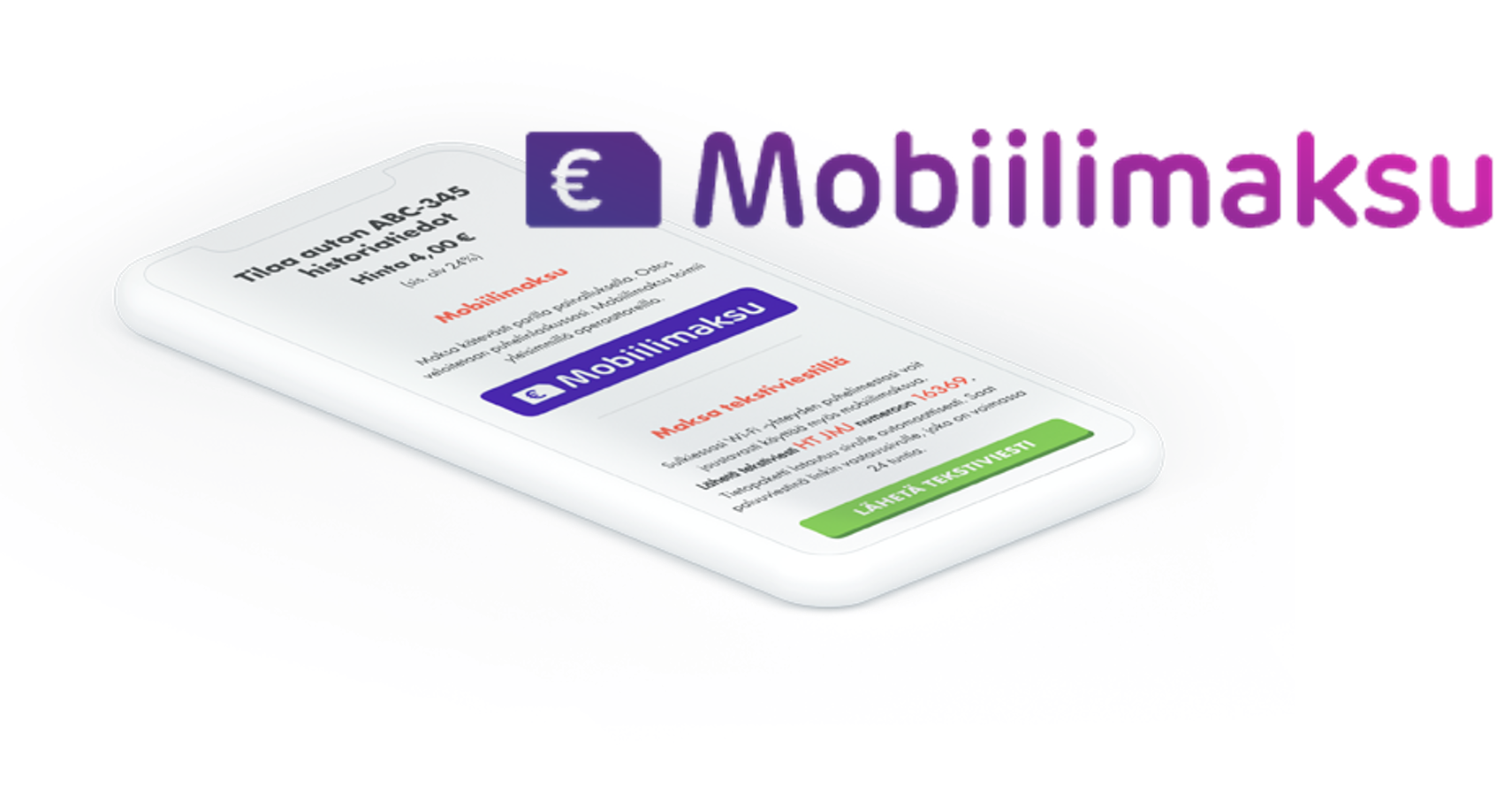 Mobile payment – the fastest way to pay
What is mobile payment?
Mobile payment is the fastest payment option on the market. It allows your customers to pay for small one-time purchases securely and quickly directly on their mobile device.
Mobile payment does not require entering a payment card or bank ID, nor logging in to a separate service. The customer's phone number is automatically identified and the fee is charged to the customer's phone bill.
How does it work?
In connection with the payment, an automatic query is sent from the seller's system to the operator, which ensures that the buyer's subscription can be used to make a mobile payment, and the use of the subscription is not restricted due to, for example, an unpaid invoice. The seller's system only takes the payment transaction to completion until the mobile operator's system authorizes billing.
Mobile payment is also great for collecting and making donations. Ask more from our sales!
Mobile payment is one of the services included in SmartDialog. All services are managed through the same, easy-to-use interface. You can choose one service for your use, or combine the whole set you need.
Mobile payment in a nutshell:
The purchase is made with just two clicks
One-off and recurring payments
Maximum one-time purchase 50 €
Payment is charged on the telephone bill
Works with a mobile data connection
Technical implementation:
Payments can be made as a one-time or continuous invoicing.
You will receive a monthly report on the payments made, and you can monitor payment transactions in real time from the web management interface. The money will be credited directly to your account on a monthly basis.
Mobile payment can be integrated into either the network or the application. The service is quickly available to you using our payment interface.
Features:
Mobile payment works on all finnish mobile subscriptions
One versatile and well-described interface
Web management interface for managing payment services
Can be linked as a payment method to an online store or application
Payment transaction recovery function
Cash transfer directly to the service provider's bank account