Would you like to increase your customer awareness and to activate and engage your customers?
Let us help.
Using smart digital communications and payment solutions you can
automate marketing and communications

find new ways of reaching customers

offer your customers the best membership and loyalty applications on the market

improve the purchase completion rate
We can provide digital communications specialists and an extensive and comprehensive range of services – easily and cost-effectively.
What do we offer?
Marketing automation
Make your marketing andcommunications more effective usingmarketing automation tools. Manage all of your customer communication channels with a single tool.
Communications services
Reach your customers effectively by text message. Messages are effectivedue to how personal they are, theirreach, and their good attention value.
Mobile applications
A mobile application engages customers and gives them theopportunity to contact your companywhenever and wherever they want. We offer membership and customerloyalty applications.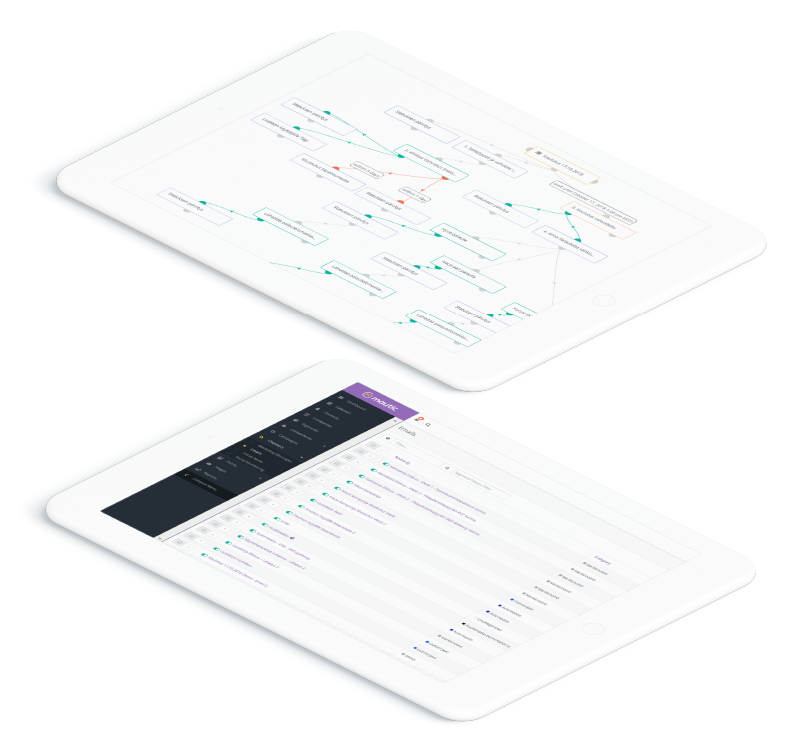 Mautic
The Mautic system is software designed for marketing automation solutions to help improve the effectiveness of your company's marketing and customer communications.
You can use Mautic to comprehensively automate your marketing operations. You can use the system to monitor the behaviour of your target groups in different communication channels and manage all of your channels using a single tool. Mautic provides important data that you can utilise in customer profiling and communications targeting. Statistics and reports help you to directly measure the effectiveness ofthe messages you send to help you learn what kind of content worksbest for your target group.

We are an official Mautic partner and distributor

Marketing channels
• E-mail
• Text messages
• Social media channels
• Landing pages
• Push messages in applications
• Dynamic content shown on webpages (CMS integration)
• Accurate statistics and reports on communication effectiveness
• User profiling
• Targeted messages
• User's reaction to actions
• Integration with different systems
• NPS surveys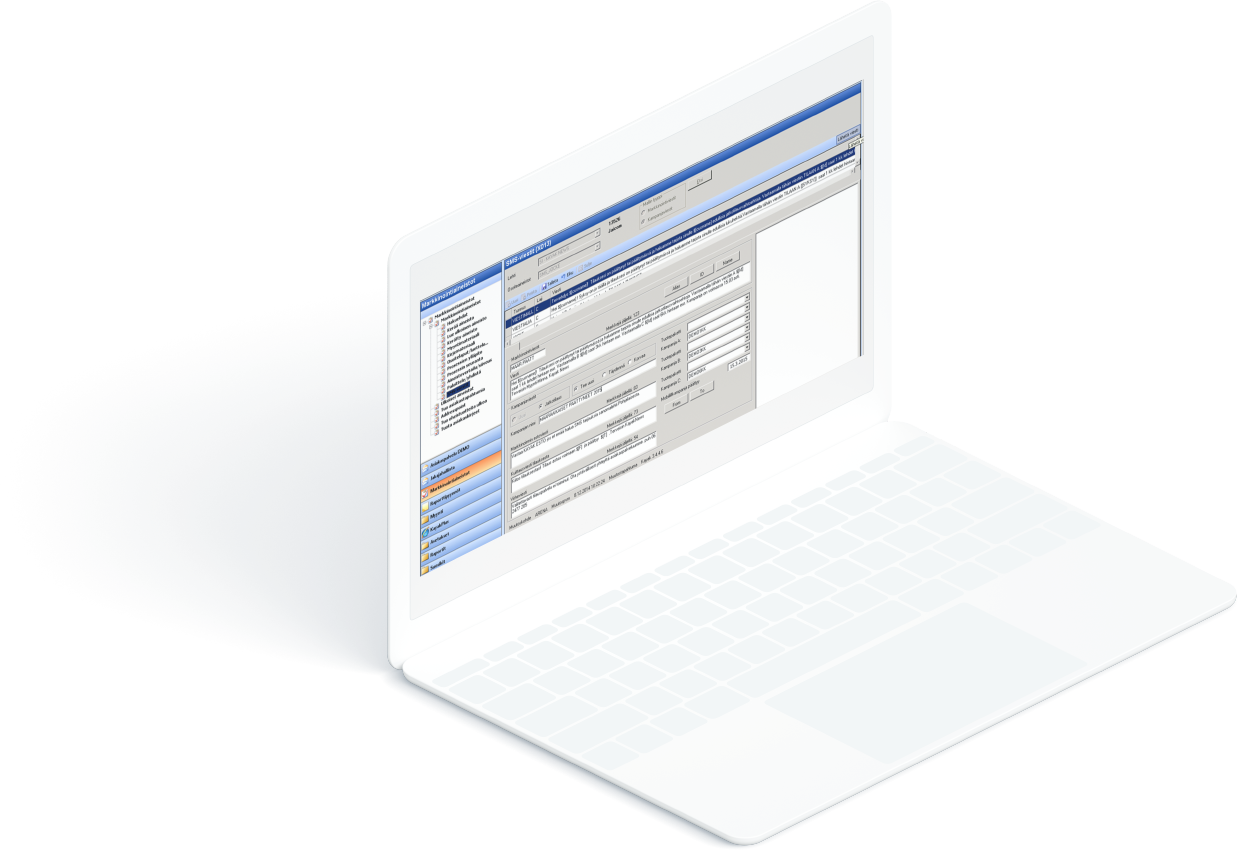 Kayak Plus Messages
The Kayak Plus Messages system is a sales process automation solution aimed at media companies.
The system can be used to automate your one- and two-way marketing channels directly from the Kayak customer management system.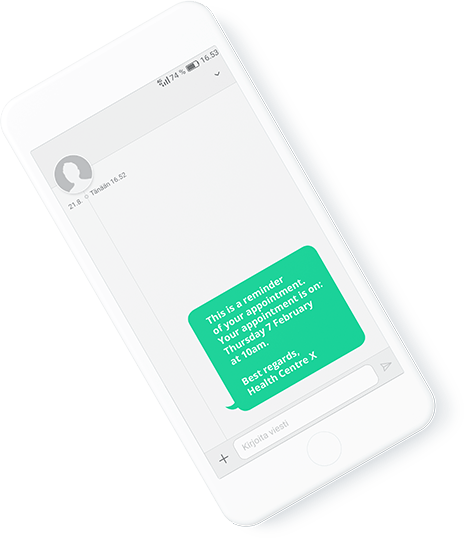 One-way text message service
Text messages are effective due to how personal they are, their reach, and their good attention value.
Using the one-way text message service, you send text messages directly to your customers' phones using a versatile and well- documented API. The one-way text message service is excellent for sending e.g. reminders and informative messages, as well as for marketing communications.
Download our SMS-gateway API specification here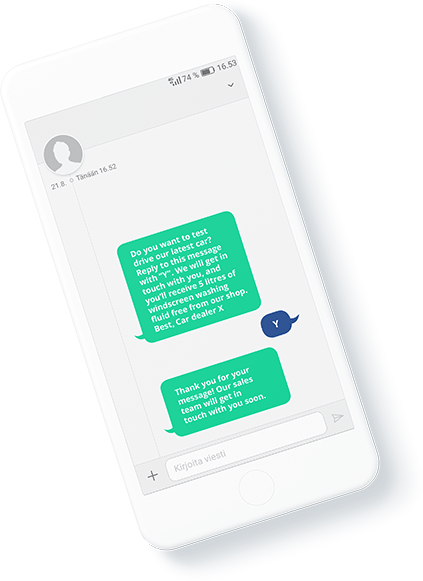 Two-way text message service
The two-way text message service makes it possible to send messages and receive a response from the customer.
You can use the versatile and well-documented API to send and receive messages, or alternatively send and receive messages manually using the web management interface.
The two-way text message service is a great option if you would like to receive a quick customer response to a question about an appointment, opinion survey or order, for example.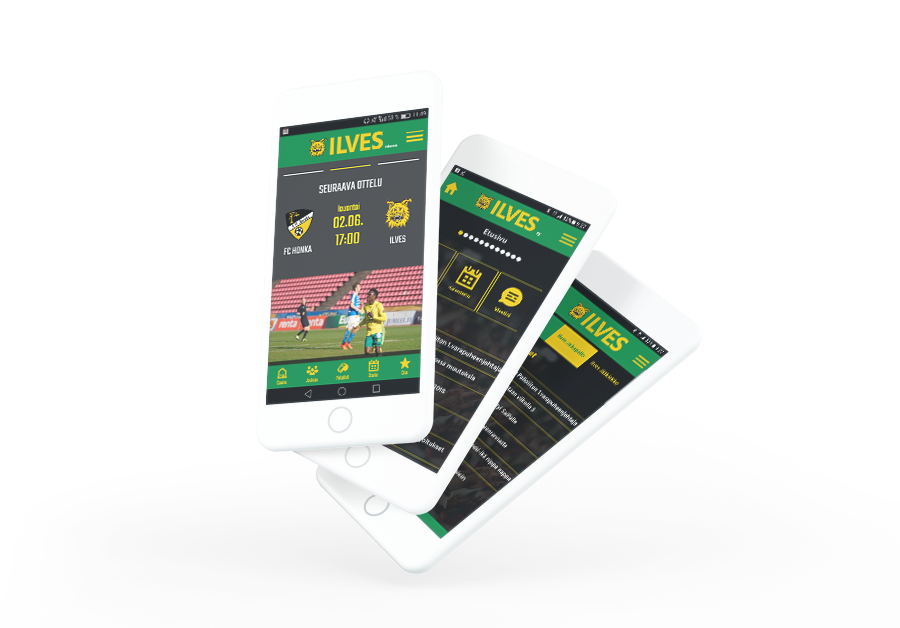 Make everyday life easier for your customers using a mobile application that engages your customers and gives them the opportunity to contact your company whenever and wherever they want.
Our mobile application contains digital customer communications tools and features to make everyday life easier for your customers. Push messages and paid services can also be added to mobile applications.
We can offer you membership and customer loyalty applications. The customer loyalty application is a modern and versatile alternative to traditional loyalty cards, and you can use the membership application to bring interesting content directly to your association's members or sports team's fans.
Our applications are available for iOS and Android smart phone platforms.