Multichannel communication has its challenges
With digitalisation, consumers have learned to access the service even faster and more smoothly. Existing customers expect their needs to be responded to as quickly as possible and to be served in exactly the channel they want. Instead, potential future customers expect that contacting companies would be as straightforward and fast as possible in the middle of a hurry.
When it comes to digital customer communications and marketing, the focus is often on traditional email and social media. However, consumers communicate mainly through various instant messaging applications. Why not take advantage of this information, and use those channels in customer service, sales and marketing as well?
Perhaps because holding simultaneous discussions in all possible channels is often perceived as too difficul. When messages come through different channels, at least some are often completely ignored. So what's the solution?
Instant messaging brings new opportunities to diversify the channel offering
Online chat services have brought a good addition to customer communication in recent years. Chats have increased customer contact points and the ability to have real-time conversations between a company and a customer directly on a website. With the help of bot-discussions, the customer can be advised even when the customer service representative is not present. The weakness of chats is that they are tied to the use of a particular website or mobile application.
Traditional SMS communication has developed tremendously and is essential to the communication of many organizations. Its proven effective attention value is its absolute advantage over emails, for example.
Text messaging is now being utilized, especially as part of various customer management systems, and the proliferation of marketing automation software, for example, has greatly increased the number of text messages sent by organizations.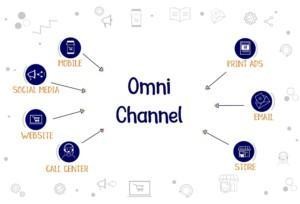 In the future, there will be many different communication channels relevant to companies, and the popularity of instant messaging channels in particular will increase. In consumer-to-consumer communications, various instant messaging applications such as WhatsApp, Viber, Facebook Messenger, and Instagram Direct Messenger already play a big role in day-to-day communication.
These channels therefore offer an excellent way to diversify and facilitate business communication in the future, as they are already the channels that customers already prefer and use.
From one-on-one calls to customer dialogue
Still, customer communications and digital marketing are often about sending one-way messages, such as newsletters or advertisements, from a business to a customer. In many cases, however, these remain at the level where the product or service is described and the aim is to direct the customer for example to a website.
In some cases a link is added to the messages to direct to a specific online service and thereby to the action point (contact, etc.). The most advanced ones have added the ability to respond directly to a message with a keyword that leads to a specific action, such as an order.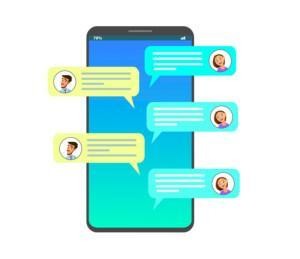 However, even in these situations, it is easy to include the desired instant messaging channels, through which the consumer can send a request for contact or additional information and transfer the conversation directly to the desired channel.
The challenge here is often how to handle contacts outside office hours when customers are used to receiving service as quickly as possible. However, the technology allows automations and bots to instruct the customer by telling them that their case has been received and the response comes within a separately defined time window.
Conversations handled by bots and automations can be related to, for example, appointment management: A message that icludes different time options for the appointment is sent to the recipients, and they can choose a suitable time by replying to the message. The automation then sends instructions on how to arrive at the reception, and shortly before the booked time an instruction to register as arrived by replying to the message as a self-service.
When all the desired instant messaging channels are  connected to the same service platform, the conversations of all channels can be managed from the same system.
The technology for all of this already exists and only the imagination is the limit in how this is utilized in each organization.