Have smart conversations with your target audiences on different instant messaging channels
With the group messaging service, you send individual and group-specific messages to the audiences you want, and allow them to start free-form chat-style conversations with your business. The end-user experience is improved because conversations can be conducted freely without the use of keywords.
Group messaging service is one of the services included in SmartDialog. All services are managed through the same, easy-to-use interface. You can choose one service for your use, or combine the whole set you need.
Having free-form discussions with customers
Receive customer messages from different instant messaging channels and allow your customers to reply to messages freely.
Unlimited number of discussions
Manage an unlimited number of simultaneous and free conversations with your audiences in the SmartDialog web management interface.
Multiple channels
In addition to text messaging, messages can now also be sent to consumers 'WhatsApp. Other instant messaging channels, such as Facebook Messenger, will be available later.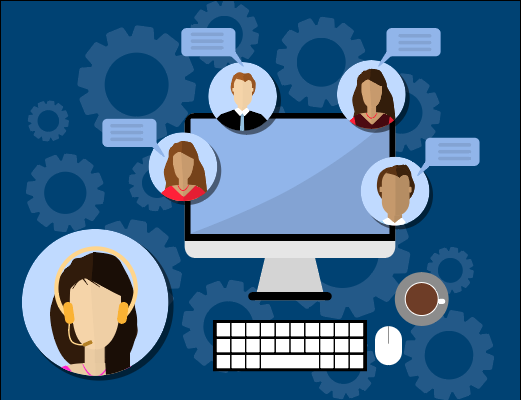 Manage multiple simultaneous chats with your clients
With the group messaging service, you can manage multiple simultaneous, unique conversations with your target groups. For example, when you respond to a marketing message, newsletter, or advertisement that you send with WhatsApp or a text message, this becomes a conversation window in the SmartDialog web management interface. Customers and leads can also start conversations with you themselves through the website's chat window, for example, to ask more about the services or prices you offer.
Your target audience will chat on the IM channel of your choice, and your business will manage all conversations started on different IM channels with one system. In the user interface, you will also find the message history of each customer, which enhances the customer experience.

Possibilities
Adding recipients and setting up and managing groups
Import recipient information from Excel / CSV files, for example
Scheduling, personalizing and targeting messages
Number or sender's name as the sender of the messages (alphanumeric sender, eg CUSTOMER)
Email-to-SMS and SMS-to-Email functions
Saving ready-made templates
Concatenation of long messages (over 160 characters)
Automatic delivery receipts, reporting and accurate message tracking
Smartmessaging messaging logic (no messages are sent to inactive numbers)
Basic features
Versatile and easy-to-use web management interface for sending messages
Sending text messages globally
Comprehensive statistics on messaging
1- and 2-way communication
Alphanumeric sender (eg. Company Ltd)
Sending profiled and personalized SMS and email messages
Sending a text message to e-mail and sending an e-mail as a text message
Message scheduling and automation
Dynamic groups, importing contact information from another system to manage groups
Creating recipient groups and versatile contact management